"Vice vs. Nice"
Watch the Debate
CLICK HERE to watch the 68-minute Oxford-style debate at Commit! Forum on September 26, 2011 (FREE signup required; password received in email)
MEDIA COVERAGE OF THE DEBATE

Joyce Hanson of Advisor One writes "Doing good versus making money—that was the topic at the Javits Center in New York. In a sometimes feisty Oxford-style debate, portfolio managers and professors sparred over whether socially responsible investment has any business contributing to—or subtracting from—a company's bottom line…"
READ the September 29, 2011 FULL FEATURE HERE
GREEN OR GREENWASHING?
Jeri Klein of Financial Advisor magazine
READ the October 5, 2011 FULL FEATURE HERE
WALL STREET JOURNAL JAPAN
Ms. Misako Hida of The Wall Street Journal Japan edition
READ the October 14, 2011 FULL FEATURE HERE
FORBES.COM
Aman Singh of Forbes.com
READ the September 15, 2011 FULL FEATURE HERE
TRIPLE PUNDIT
Raz Godelnik of Triple Pundit
READ the October 5, 2011 FULL FEATURE HERE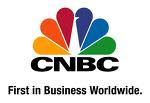 READ: CNBC quotes HIP on a "New Way to Run a Railroad" – by Trevor Curwin, who highlights 17-30 percent improvement in efficiencies in rail transport – including how one ton of freight can move 457 miles on one gallon of fuel.
ALSO, read sustainability features co-authored by Thera Kalmijn of SureGround Solutions, and HIP CEO R. Paul Herman – see the full set here.
LISTEN to the latest views of HIP's CEO and The HIP Investor book from the Radio / Podcast, including iTunes
* Magnet Investing Radio Show with Jordan Kimmel – "Introducing the New Fundamentals of Investing," interview with R. Paul Herman (about 30 minutes)
* CNN Radio Dallas "Ahead of the Curve" with Vince Rowe – Interview with R. Paul Herman  – "The HIP Investor, Make Bigger Profits by Building a Better World" (about 50 minutes)
* InvestoRadio – DonMcDonald and Tom Cock help investors navigate the world of finance. (about 45 minutes; also available on iTunes; recorded June 24)
* VoiceAmericaBusiness - The Money Answers Show with Jordan Goodman interviews HIP CEO and author R. Paul Herman. (About 55 minutes.)
* Power Trading Radio – Merlin Rothfeld interviews the HIP book author R. Paul Herman. (About 10 minutes; available on iTunes; scroll down to the April 29, 2010 segment.)
* Gabriel Wisdom - Business Talk Radio Network radio host and investment adviser Gabe Wisdom interviews the HIP CEO. (About a 10 minute interview; fast-forward to, or click the audio player to, about the 30th minute.)
READ HIP BOOK INTERVIEWS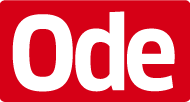 ODE Magazine: "Get HIP with your money: How to build a better world and make bigger profits—through investing" Book Excerpt, By R. Paul Herman, HIP CEO.


TriplePundit: "Hip Investor: How To Invest Without Compromising Your Values" Interview by Amie Vaccaro


Dowser Media: Interview: R. Paul Herman on how to invest to maximize social impact and profit Contributors:  by David Bornstein (inspiration for the book) + Rebecca Robinson
Cause Capitalism: How Nike, Walmart and Cisco Are Being More HIP and Growing Profits With Purpose– by Olivia Khalili

RATED: Sustainability Faceoffs at FastCompany.com: "How HIP is Your…?"
FastCompany.com is excerpting the head-to-head company faceoffs from Chapter 7 of The HIP Investor book.  FastCompany has added its own analysis and links to previous features it has written on the firms.  See a mini-excerpt of the HIP faceoff grids for companies and brands most of you already know.
NOTE: Sustainability statistics are a mix of 2007, 2008 and 2009 data (since books quote historical information). Check each company's website for the latest info.  The HIP approach is intended as a tool to help you interpret the data.
For a full description of services and disclosures (including fees) relating to separately managed accounts at HIP, please read  HIP's Part II of Form ADV.  Managed accounts may lose value and risk possible loss of principal.
The views expressed by R.Paul Herman are for informational and educational purposes only, and are not investment  recommendations or an offer of securities. Past performance is not indicative of future results. HIP Investor Inc. or its Advisory Representatives do not provide tax advice. You should consult with your tax advisor on specific tax issues.